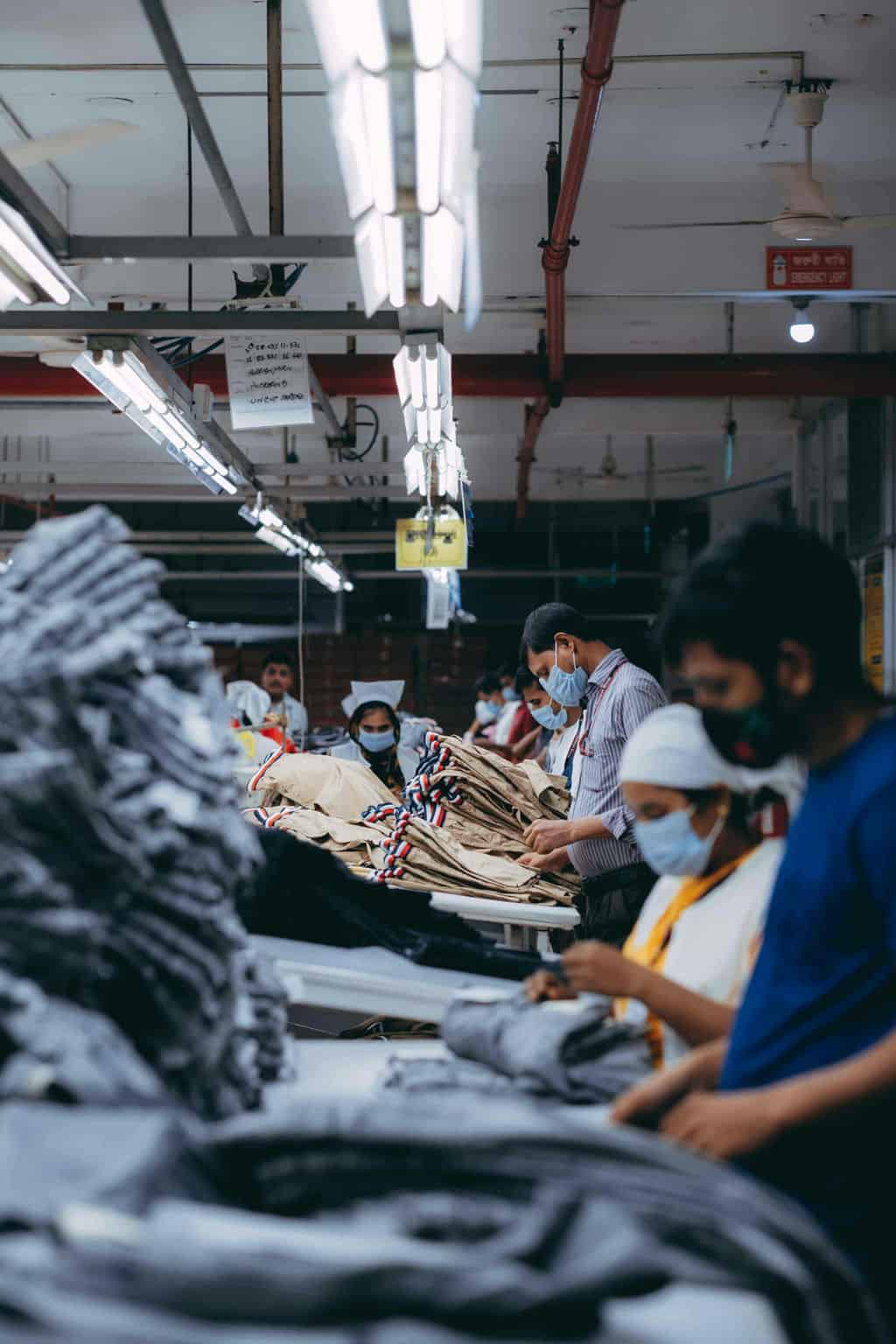 About Us
Natural Group is a leading garments manufacturer in Bangladesh which specializes in woven and sweater, we started our journey in 2002 with Natural Denims Ltd. Alongside, we also specialize in garments washing through Natural Washing Plant Ltd. and aim to deliver our customer top quality finished goods.
With over 20 years of experience in the ready-made garment industry, Natural Group has made a brand recognition in the market. We have worked with leading retail brands such as H&M, ZARA, ESPRIT, Calvin Klein, Tommy Hilfiger, s.Oliver and many more. We also expanded our sweater division in 2003 with Natural Wool Wears Ltd.
Our main product in the woven division includes pants, cargo, 5-pocket, chino, jogger, denim jacket, dungaree, etc. The sweater division includes 3GG, 5GG, 7GG and 12GG. Furthermore, we produce all types of cardigans, pullover, vest, tank top, leggings etc.
In this emerging market, we are dedicated towards providing the best quality service to our customers using the latest technologies while improving our factory efficiency. We deliver excellence through our merchandising, product development, production, and logistics.
To meet our customers compliance requirements, the modern technology being utilized in our factory includes computerized sewing machine, latest Tonello washing machine, Jeanologia laser machine, installed addressable fire detection system, auto hydrant system, biological Effluent Treatment Plant (ETP), etc.
Strengths
$127.76 million USD in annual turnover for FY2021, with a YoY growth of 22.8% for FY2020-FY2021.
Natural Denims Ltd. has 23 operating lines with an average production capacity of 700,000 pcs/monthly and a maximum of 850,000 pcs/monthly.
Natural Washing Plant Ltd. has an average washing capacity of 30,000 pcs/daily.
Natural Wool Wears Ltd. operates 278 machines with an average production capacity of 147,500 pcs/monthly and a maximum of 150,000 pcs/monthly.
Actively making a change in the environment through sustainable development processes to reduce our overall carbon footprint.
Social Terms
Natural Denims Ltd. maintains all social charter requirements of Bangladesh labor law and maintains a satisfactory condition as per evaluation of Bangladesh Garment Manufacturers & Exporters Association (BGMEA)
Our Commitments
No child labor or forced labor
No gender discrimination
Freedom of association & collective bargaining
Ensuring health care and maternity leave
Ensuring fire safety and childcare facility
Working environment under hygienic condition
Quality assurance
Reasonable price
On-time delivery